---
Eye Concern, Inc. cares about you. That's why we provide the very finest ocular and facial prosthetics-every one custom-made specifically for each patient. We are one of the few that use the more time consuming modified impression method of fitting ocular prosthetics. It takes more time but there is no better way to ensure a proper fit resulting in more comfort and a better appearance. We think your happiness is worth the time!

We are skilled at fitting accurately over all types of implants including the hydroxyapatite and medpor.

I cannot thank you enough for the change in my life that you have provided. I am constantly amazed with the quality of your work and peoples' reaction to it. I'm extremely happy with the results. Thank you.

--Dennis McGill 02-25-10

What our Patients are saying...



In the news...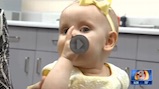 Valley specialist gives baby new outlook on life
from 3TV AZFamily.com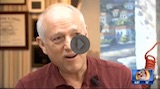 Ocularist John Hadlock talks about prosthetic eyes
from 3TV AZFamily.com
---